Woodhouses Cricket Club

News Report
Membership and re opening update
18/06/20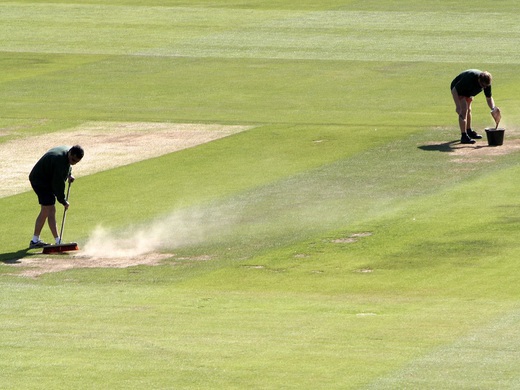 We here at Woodhouses Cricket Club hope that you and your family are keeping safe and well in these difficult times. We are also hopeful that there may be light at the end of the tunnel with the possibility of re-opening our doors in the very near future.
Unfortunately, there will be no official cricket on the ground yet. We will, however, be utilising our space as a destination where people can finally meet up with friends and family and buy them that long overdue drink!
It goes without saying that whilst we have done all we can to limit the financial damage to the club, COVID-19 has meant difficult times financially as it has for all sports clubs and charities like ours.
With this in mind…
We would be extremely grateful for your continued support in registering / renewing your membership with the club in anticipation of us opening to the public.
Why become a member?
For everyone that registers before the end of July, we would like to show our appreciation by providing your first 'public' post lockdown drink with us - free of charge
Membership Fees are only
£25 (Household);
£20 (Single Household Occupancy)
Members will benefit from
As much as a 25% Discount on our most popular alcoholic drinks
Discounted rates on the hire of our function room (when available).
If you would like to renew or become a member for the remainder of this registration year (end of March '21), please respond to this email (or email admin@woodhousescc.co.uk) providing the below information:
Your full name
Address
Postcode
Email Address
Tel Number
And we will provide our bank details accordingly.
A Safe Environment
We will be carrying out a Risk Assessment prior to opening, ensuring that when we do open, we keep everyone safe. The following will be the type of measures in place, which will be reviewed on a regular basis:
• We will only be offering outdoor space (so pray for good weather!)
• We will operate table service only – no bar service
• A one-way system for entrance and exit points to the pavilion
• Entrance into the building, for non-staff members, will only be permitted for use of the toilets
• Hand sanitiser will be readily available for use on the premises
Please share this email with your friends and family. We would welcome any new faces that may be interested in joining a family / community-oriented club.
Keep well and stay safe.
Thanks
Gareth Tuson
Woodhouses Cricket Club, Chairman
Follow the site to get the latest news and results straight to your email