Woodhouses Cricket Club

News Report
Winter Development - Under 9s and Under 11s Indoor Team
16/04/17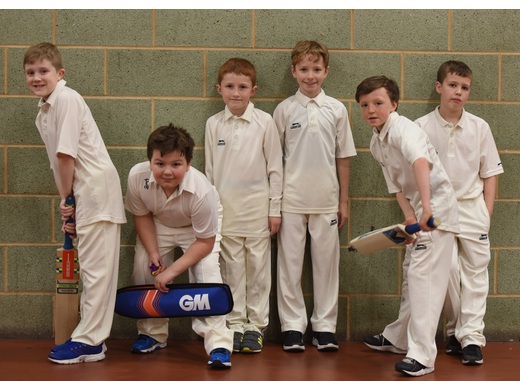 Our junior teams have been busy over the winter which saw us enter teams into the Oldham & District Winter Leagues at Under 11 and Under 9. These competitions provide a great opportunity for the boys to consolidate skills gained during our training sessions and put them into practice and learn the tactical side of the game. With the benefit of playing under cover and the matches provide the first practical opportunity for many of boys to play in a 'competitive' match situations.
The under 11's enjoyed a good season with an overall 50:50 win to loss ratio which is very creditable as there were a number of very strong teams in the league. Overall there was definitely strong progress made by the boys in all areas of the game and I hope this continues as the 2017 summer season gets underway.
Our under 9's had a real roller-coaster of a season and I don't think I've ever been involved in so many close fought encounters. The season saw us winning marginally more games than losses, with a tied game in the middle and most games won or lost on a small margin of runs. Special mention must be made for this team where I saw enormous strides made and by the end a really strong team unit coming to the fore. I think the close nature of most of the games obviously brought the boys closer together and supporting each other as a team, even supporting boys who had literally only just started playing weeks earlier - brilliant to see! Also a big positive to see such great fielding and athleticism from this team at such a young age.
From a coaching perspective I found our participation very rewarding and it was great to see as each week passed the enjoyment the boys were having and the amount that the boys were taking on board, developing not only their cricket skills but also other skills that will benefit them later in life like self-confidence, communication skills, resilience and team-working. Boys you can feel very proud of yourselves, keep listening to your coaches and working hard on your skills and continue to support each other working as a team.
Follow the site to get the latest news and results straight to your email